74 results
Cigarettes have a lengthy and fascinating background in The USA and Europe. This really is apparent in the truth that stone images depicting use of cigarettes created by the Mayan Indians are discovered by archaeologists

Rachman Halim or tjoa to hing (30 July 1947-27 July 2008) is the boss of Gudang Garam. Halim was born Tjoa Too Hing in Kediri, East Java, Indonesia. he was the first son of

PT Gudang Garam (Indonesian for Salt Warehouse) is an Indonesian Cigarette Company. Best Known as Kretek (Clove Cigarette) products. The Cigarette company was founded at 26 June 1958 by Chinese-Indonesian Businessman tjoa ing hwie

Top is a brand of cigarette rolling papers distributed by Republic Tobacco of Glenview, Illinois. Republic Tobacco paid an undisclosed amount to acquire the brand from R. J. Reynolds in 1987.

Kretek (Kree-tick) are cigarettes made from tobacco, cloves, and other herbs. The name itself is a play on the sound of burning clove. They are extremely popular in Indonesia, with 90% of smokers using

Dr.Pat, a brand of both cigarette and pipe tobacco, are produced and sold by Imperial Tobacco Australia in Australia and New Zealand. It is an aromatic blend of Irish and other fine cut tobaccos

Kool (stylized as KOOL ) is an ITG Brands LLC brand of menthol cigarette. It was introduced in 1933, by Brown and Williamson. It was the first popular menthol cigarette because it was the first one

These belong to Oriental (Moldavian) Blend type, that is, the tobacco cultivated on the local territories is mainly used while manufacturing Astra cigarettes. The cigarettes are produced by that was founded almost a century ago

The primary benefit of purchasing cigarettes online is the low price, online cigarette stores sell their cigarettes for thirty to forty percent cheaper than purchasing locally. The average pack of Camel cigarettes in New York

Roll-your-own (RYO) often called Rolleys, Roll Ups or Hand Rolled means to a cigarette with loose tobacco and rolling papers. RYO products are sold as a pouch of tobacco with enough tobacco to

Tobacco consumption has been practiced for thousands of years. The tobacco plant has been cultivated in America since the 17th century and since then it has been utilized in diverse ways. The shape of smoking

Grizzly is a brand of dipping tobacco introduced in 2001. It can be bought in multiple forms such as, pouches, Fine Cut, Long Cut, Wide Cut, and Extra Long Cut. Grizzly was launched to be

Candy Cgarettes are a candy introduced in the late 19th century made out of chalky sugar, bubblegum or chocolate, wrapped in paper and packaged and branded so as to resemble cigarettes. Some products contain powdered

Red Seal is a brand of smokeless tobacco produces by the U.S. Smokeless Tobacco Company, a subsidiary of Altria. It is known for its larger can size, 1.5oz, which is 25% larger than

RIZLA+ (known commonly as "Rizla") is a brand of papers in which tobacco is rolled to form cigarettes. Rizla rolling papers are available in a range of thicknesses and sizes, indicated by the colour of

Kodiak is a brand of smokeless tobacco produces by the American Snuff Company, a division of Reynolds American. It is a premium-priced brand and has been produced since 1980. Kodiak had been a NASCAR

Husky is a brand of smokeless tobacco produces by the U.S. Smokeless Tobacco Company, a subsidiary of Altria. It is considered a budget or value brand of dip. Product Line[] Fine Cut Natural, Fine

Tobacco is a product prepared from the leaves of the tobacco plant by curing them. The plant is part of the genus Nicotiana and of the Solanaceae (nightshade) family. While more than 70 species of

Smoking is a practice in which a substance is burned and the resulting smoke is breathed in to be tasted and absorbed into the bloodstream. Most commonly, the substance used is the dried leaves of

cigarette holder is a fashion accessory, a slender tube in which a cigarette is held for smoking. Most frequently made of silver, jade or bakelite (popular in the past but now wholly replaced by modern

A tobacconist, also called a tobacco shop, a "tobacconist's shop" or a smoke shop, is a retailer of tobacco products in various forms and the related accoutrements, such as pipes, lighters, matches, pipe cleaners

A flavored tobacco product is a tobacco product with added flavorings. Flavored tobacco products include types of cigarettes, cigarillos and cigars, hookah and hookah tobacco, and various types of smokeless tobacco. Flavored tobacco products are

SOON AS I COME OUTSIDE

cigarette filter, also known as a filter tip, is a component of a cigarette, along with cigarette paper, capsules and adhesives. It does not make cigarettes less unhealthy.
Related Community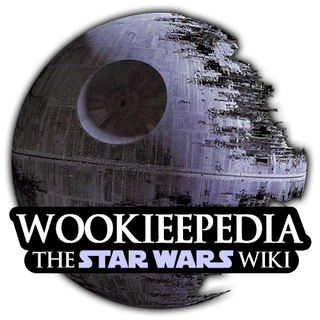 movies
100K
Pages

100K
Images

1
Video
Wookieepedia is a wiki-based online encyclopedia that contains detailed information about the Star Wars universe, including movies, books, video games, characters, locations, technology, weapons, vehicles, and everything in between. Founded in 2005, Wookieepedia has over 175,000 articles, covering everything from the…
View More Wikis